Remote control cars are one of the most popular motoring hobbies – and many people even consider it a sport, racing their cars against other owners. As with real vehicles, remote control car aficionados are often willing to spend a lot of money to get the best equipment, as well as spending time making their own modifications to the way the cars perform and how they look.
There are even world championships in different types of remote control car races, from track racing to off-road competitions, just as you get with the real thing. Competitors from around the world take part in these events, with drivers and teams from the US and Japan often dominating events.
The same goes for the manufacturers of remote control cars, with foreign-based companies producing many of the best remote control cars on the market – and also the most expensive. Most people unfamiliar with the world of serious remote control car competitions might think of the models they have seen in their local toy shop, which can sell for as little as $20. While this may be a good way to start out, if you want to win the world championships, you are going to have to be prepared to spend a lot more money.
In fact, many of the best remote control cars can actually cost more than real cars – as you can see from the expensive, hi-tech, not-to-be-played-with toys on this list!
20
Freefly Tero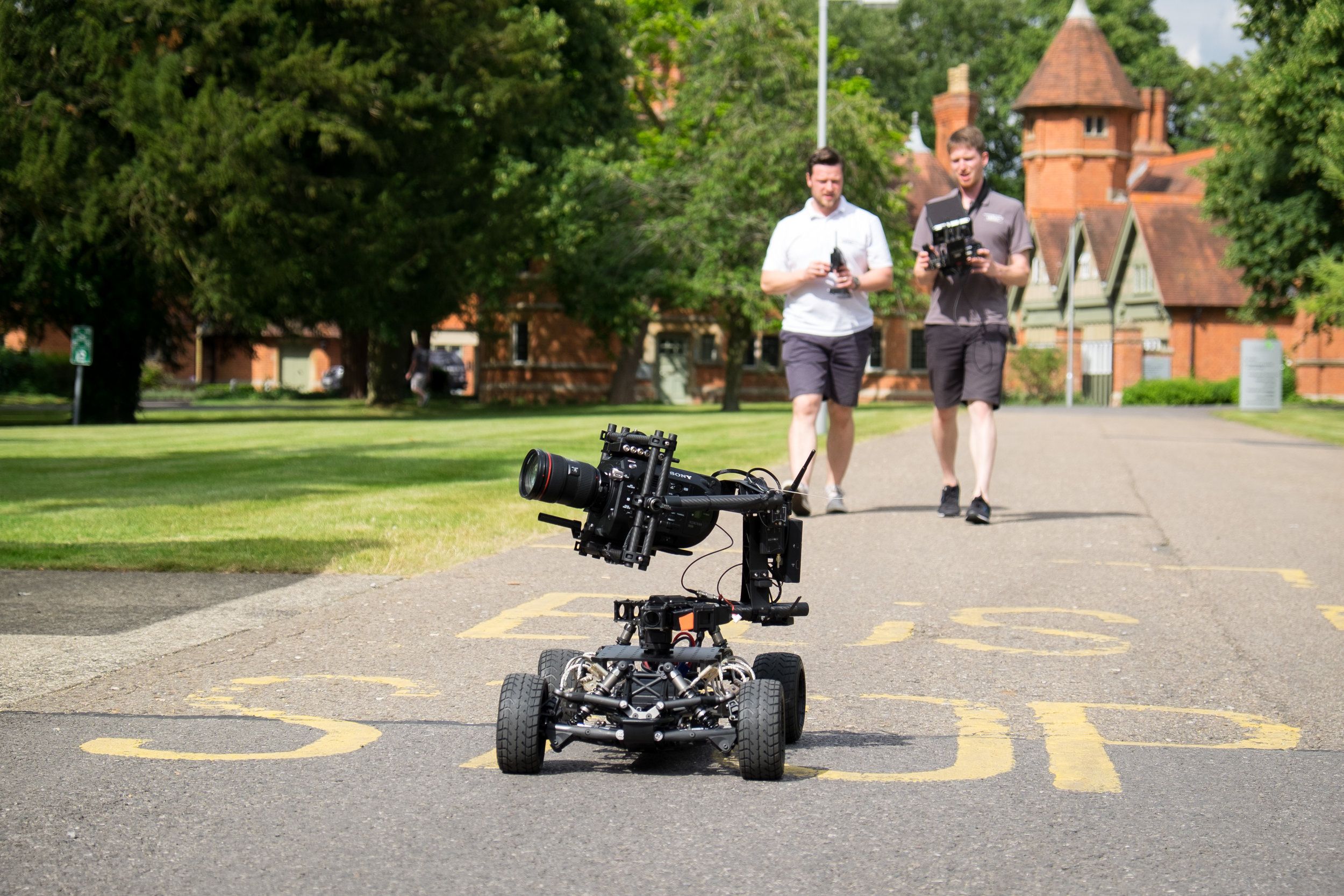 The Freefly Tero is not only the most expensive remote control vehicle on this list, but it is also different from the other model cars. While the likes of the Vektra 5 and the various Kyosho creations are designed for racing and for enthusiast hobbyists, the Freefly Tero is designed to be used with camera equipment. In all other ways, it is similar to the regular RC vehicles, with its well-engineered chassis, tough tires, and electric engine. It is also a great piece of kit for amateur filmmakers who want to get some low-level action shots.
Although not many amateur filmmakers can afford the $5,500 asking price – one-third of the price of a brand new Chevy Spark.
19
AUTOart Mad Max 2 Road Warrior Interceptor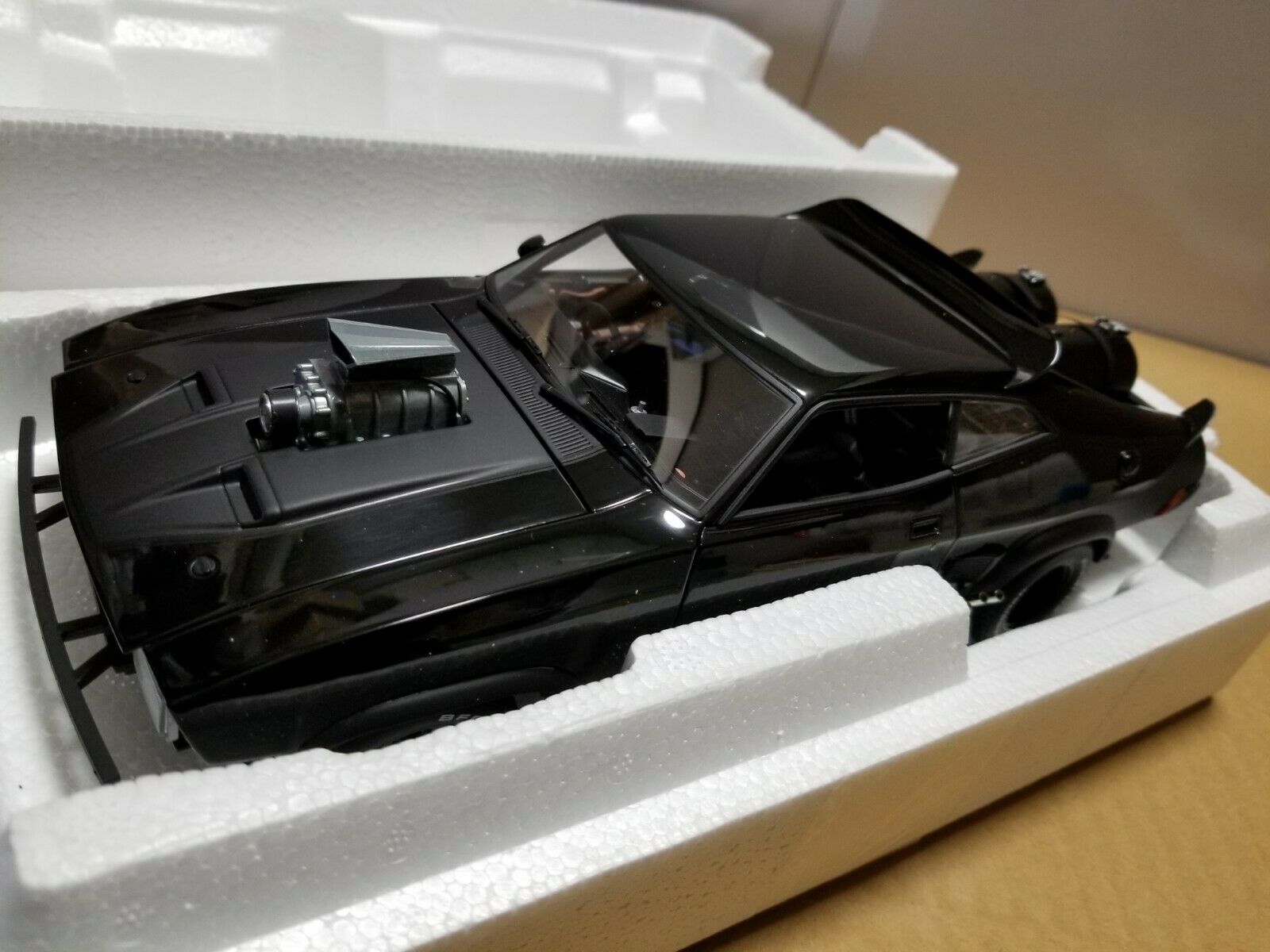 The companies which make remote control cars don't just take their inspiration from real life supercars, such as those made by Ferrari and Lamborghini; they also create high-end copies of famous cars from the movies, including the Warrior Interceptor from Mad Max 2.
Costing over $1,000, this is definitely not a toy car that you would want to see undertaking some of the stunts which the real car does in the movies! There are lots of other movie vehicles which have been immortalized as remote control cars, including Lightning McQueen from Cars as well as several of the automotive stars of the Fast and Furious franchise.
18
RC Toyota Hilux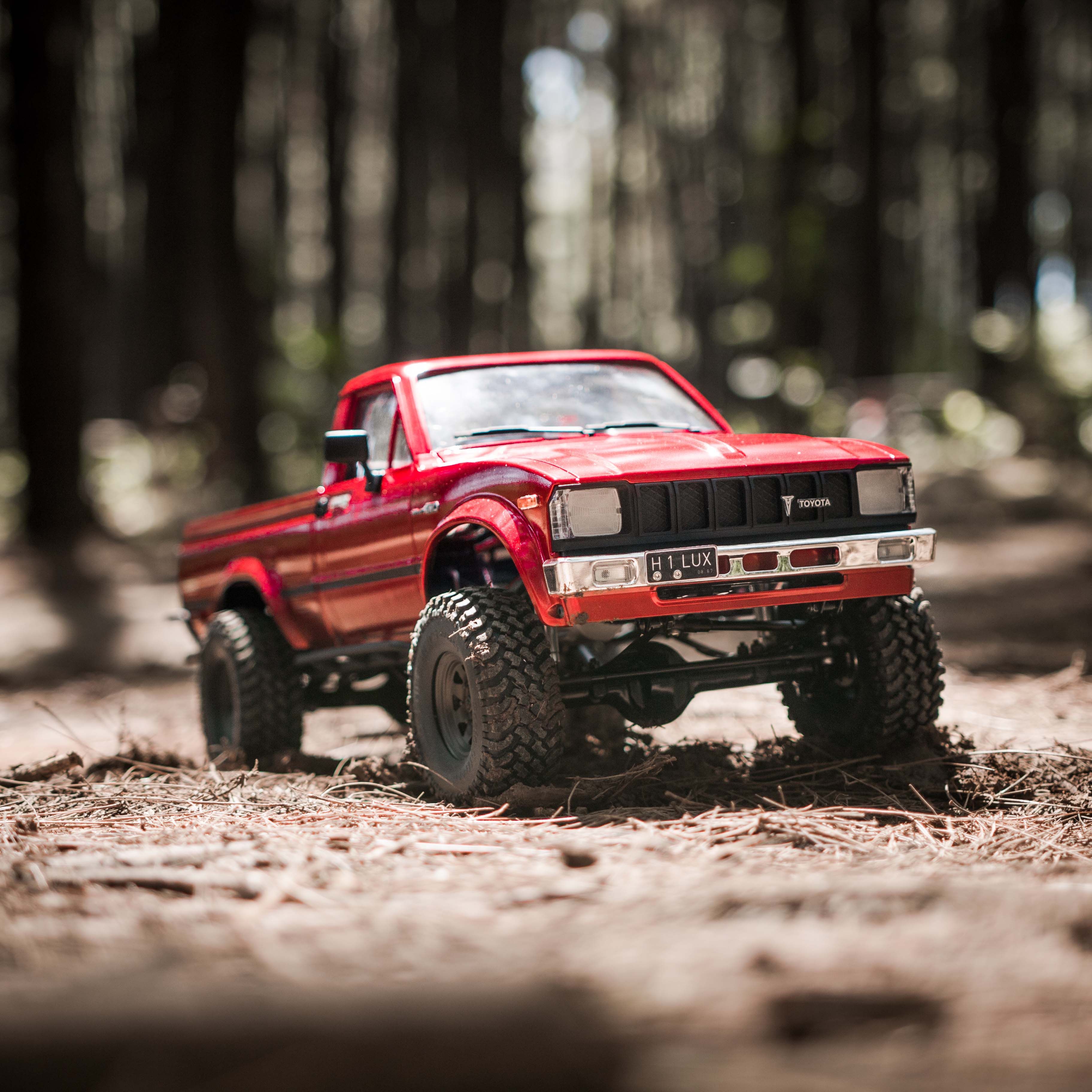 Given the popularity of off-road racing in the world of remote control cars, it is hardly surprising that the manufacturers of these vehicles have also made pocket-sized copies of some of the most popular full-size off-road jeeps and pickups. It isn't just sophisticated and stylish supercars which inspire RC designers to create new and innovative model cars!
The Toyota Hilux is hardly in the same bracket as Ferrari and Lamborghini, and yet the remote control copy, which is made by Toyota's compatriot Tamiya, is hugely popular with RC enthusiasts and racers and will set you back at least $750.
17
HPI Racing Nissan 350Z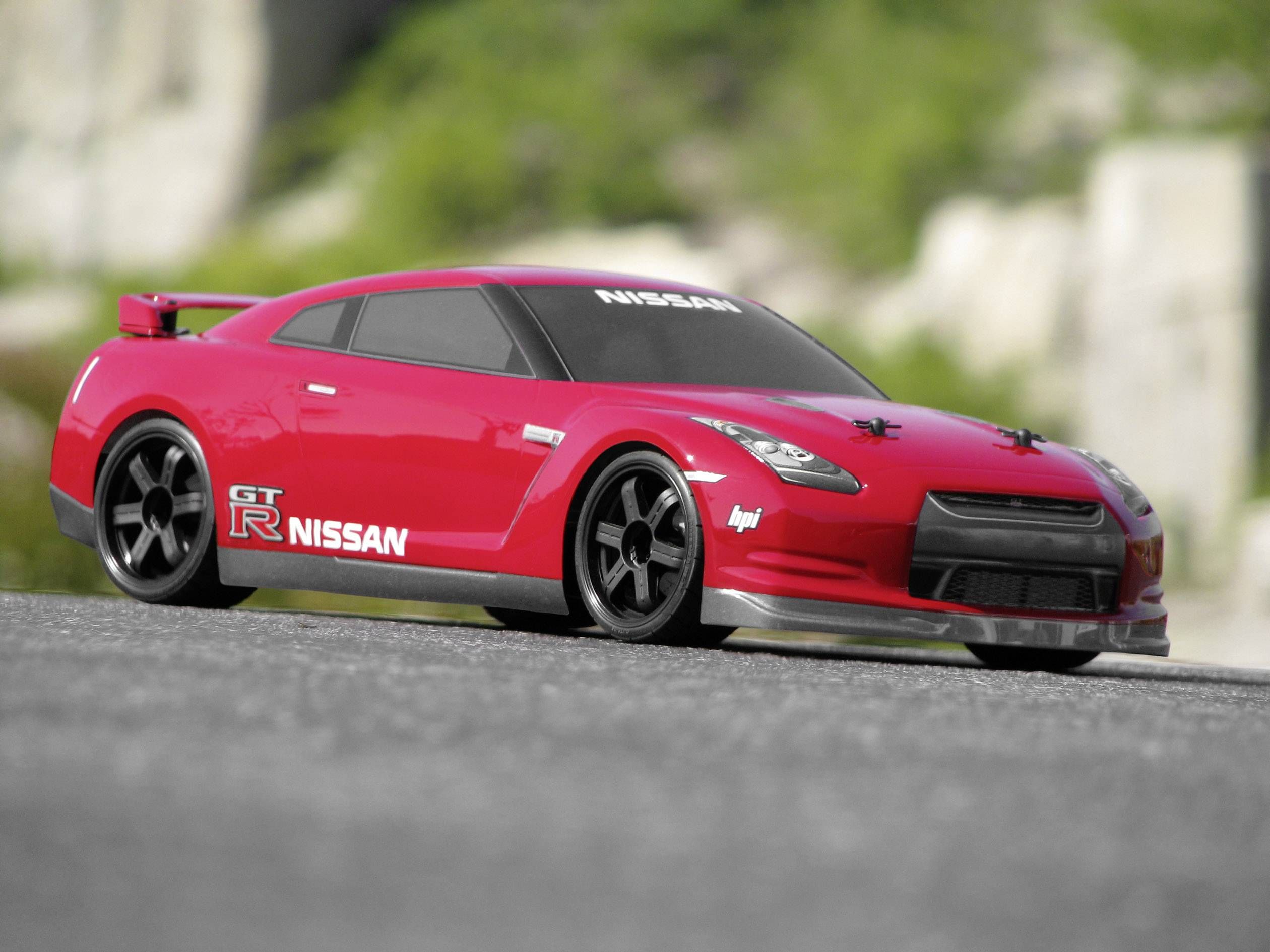 The real-life Nissan 350Z is a powerful and stylish sports car – and one of the few that could probably give the Traxxas XO-1 a run for its money when it comes to acceleration! The model version of the Nissan 350Z, made by HPI Racing, may not be quite as powerful as its real-life counterpart, but it is pretty impressive as far as remote control vehicles go.
The Sprint 2 Drift chassis, is built both for speed and cornering; if you've ever wanted to recreate Fast and Furious: Tokyo Drift on a smaller scale, this is the car to do it with.
16
Kyosho Fazer Ferrari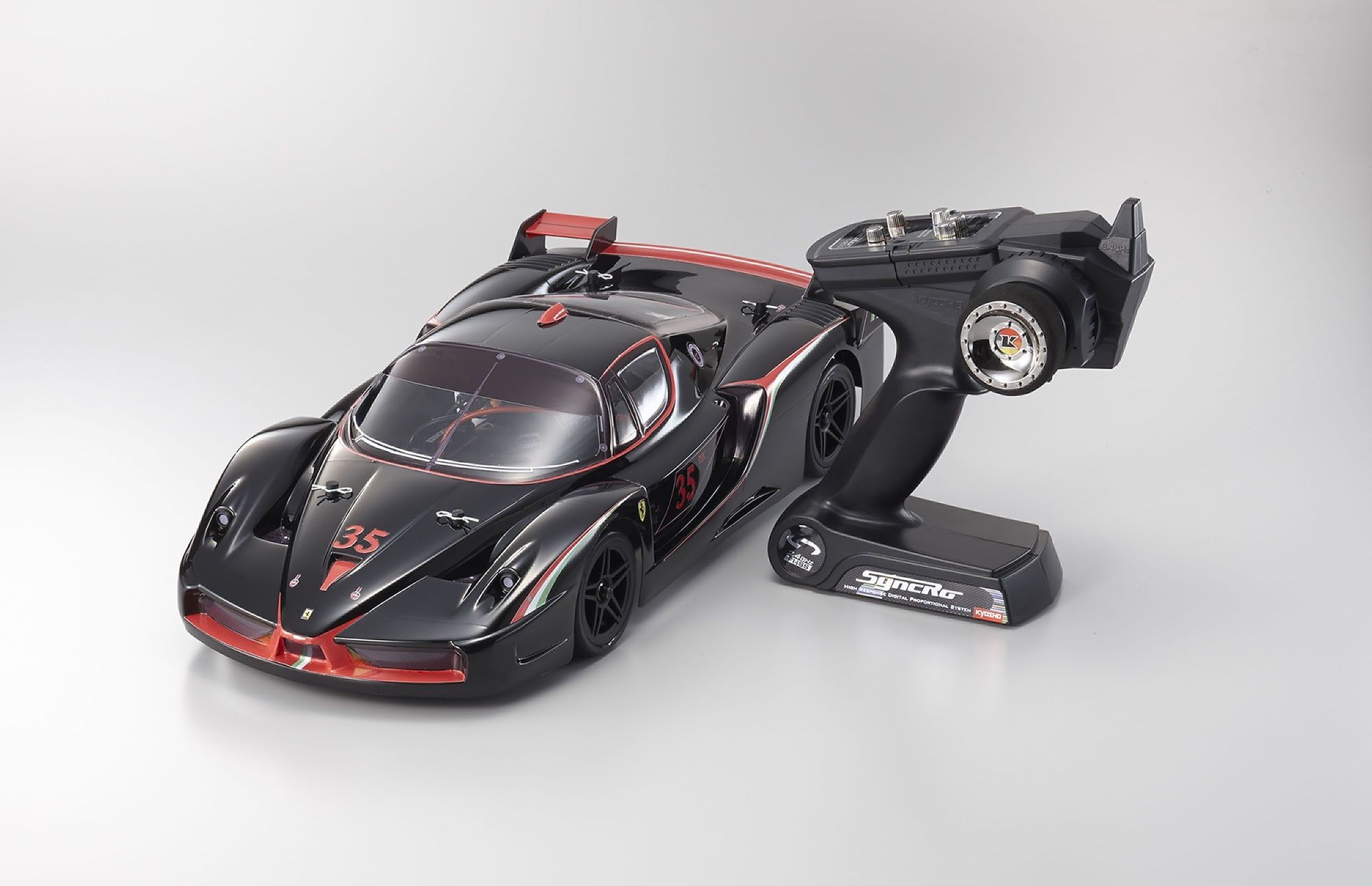 As well as making remote control cars, Kyosho also makes die-cast models of vehicles, which are intended for display and which are enormously popular with collectors worldwide. The engineers at the Tokyo-based firm have taken this expertise and come up with remote control cars which actually resemble real cars – and though they are significantly cheaper than their real-life counterparts, they still cost more than a real second-hand car might set you back at your local dealership!
Some of their high-end models are inspired by Ferrari, and might be the closest that many of us get to actually owning one of their supercars…
15
Kyosho Lamborghini Murcielago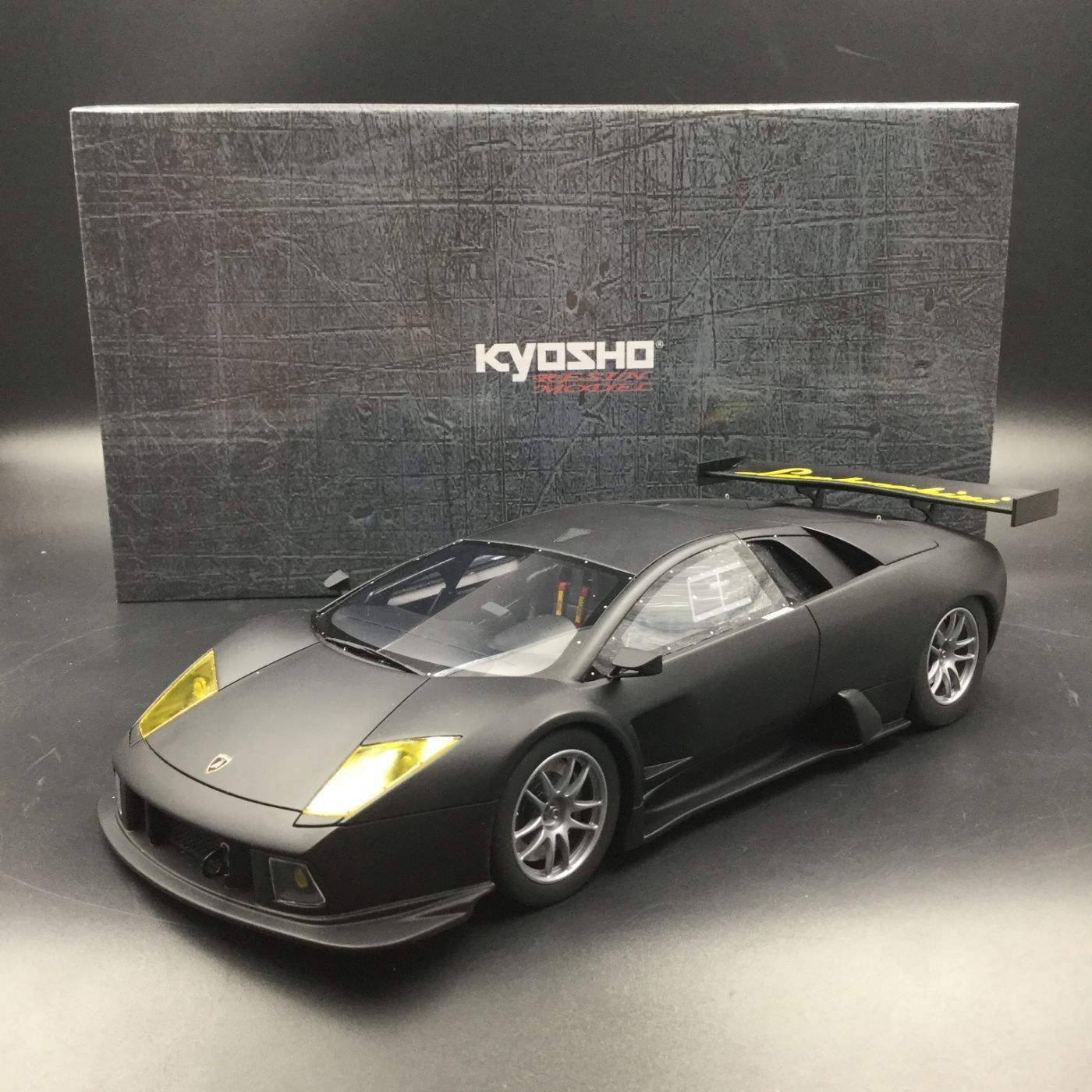 Ferrari isn't the only Italian supercar manufacturer which has inspired the talented designers at Kyosho; the company has also created a pocket-sized remote control version of the Lamborghini Murcielago. This stylish sports car will set you back anything from $280,000 to $500,000 depending on which of the models and which extras you opt for, but the Kyosho version is a bargain at just $1,000.
Although when you turn up with a remote control car after telling your friends that you've just bought yourself a new Lamborghini Murcielago, don't be surprised if they seem a little disappointed that they're not going to get a ride.
14
Kraken Vekta 5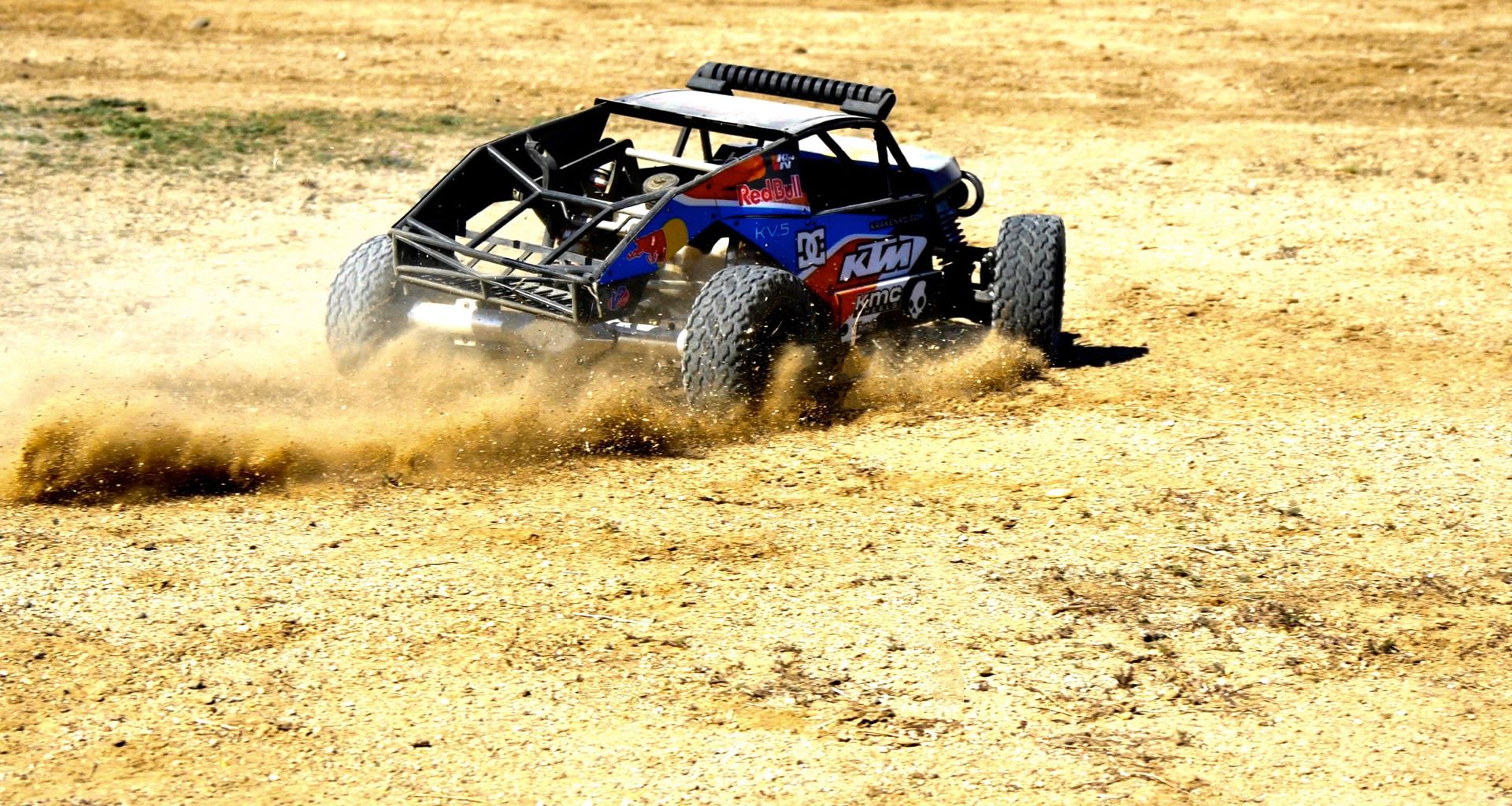 Off-road remote control vehicles don't come much tougher than the Kraken Vekta 5. This pocket-sized buggy has everything you would expect from a full-size vehicle, including a roll cage, despite the fact that it has no driver to protect! The Kraken Vekta 5 is larger than your average remote control car; most are 1/10th or 1/8th the size of real cars, but the Vekta is 1/5th the size of a real off-road buggy.
Hardly surprising then that it is also pretty expensive, costing around $2,800. For the same price, you could buy yourself a second-hand 2003 Volkswagen Beetle with just 65,000 miles on the clock.
13
Hot Bodies Racing E817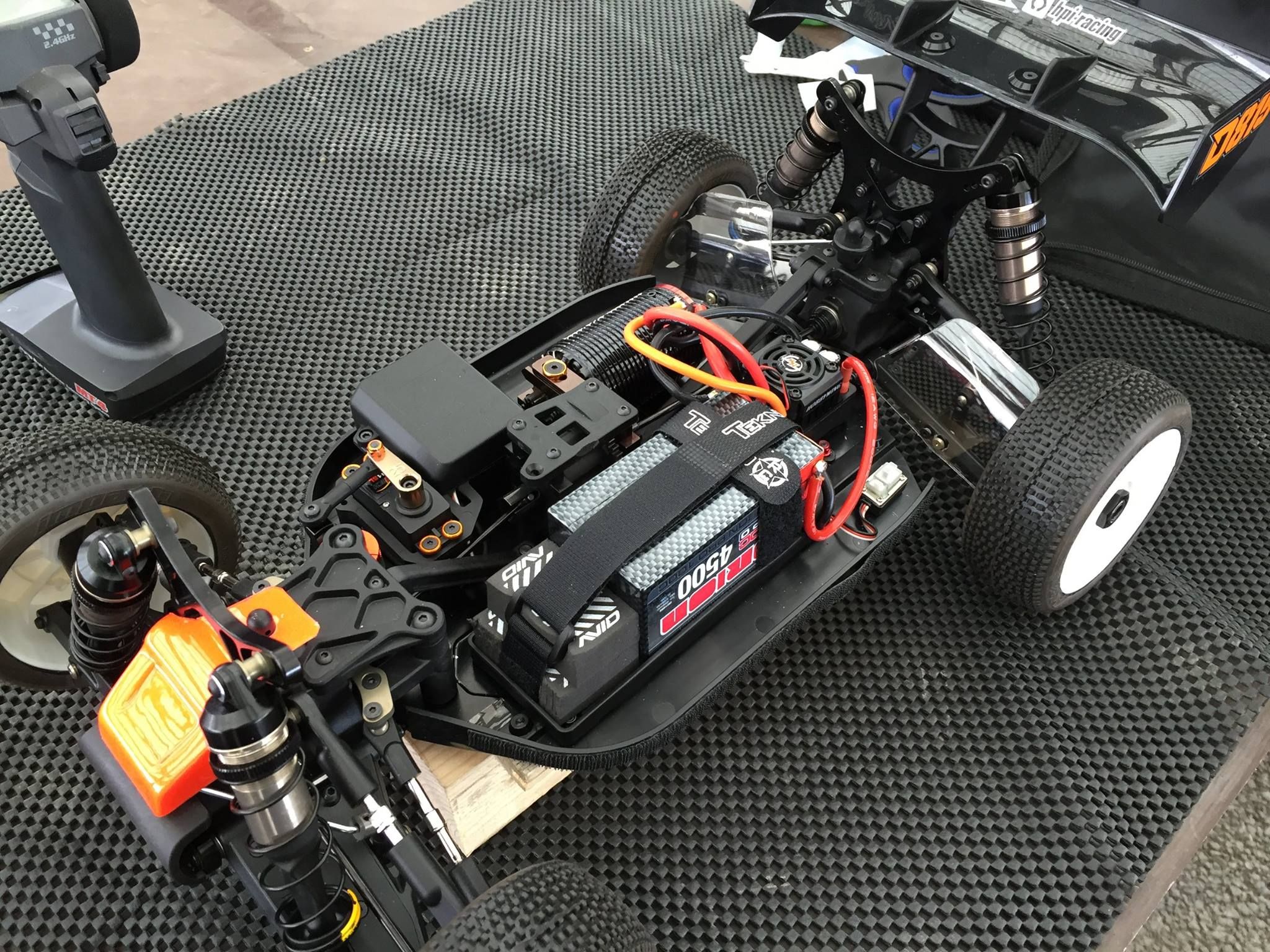 Just like regular cars, remote control cars can also be powered by different fuels. The majority of remote control vehicles are electric, but there are some models which run on gasoline and even some which use nitro as their main fuel source! The Hot Bodies Racing E817 model is one of the company's electric vehicles, though they have cleverly designed the platform so that it can share spare parts with its nitro cars, to make it easier to fix and modify their models.
The electric buggy will set you back $1,300; motorists looking for a full-size car could buy a 2002 Chevy Impala for around the same amount.
12
Redcat Racing Rampage Chimera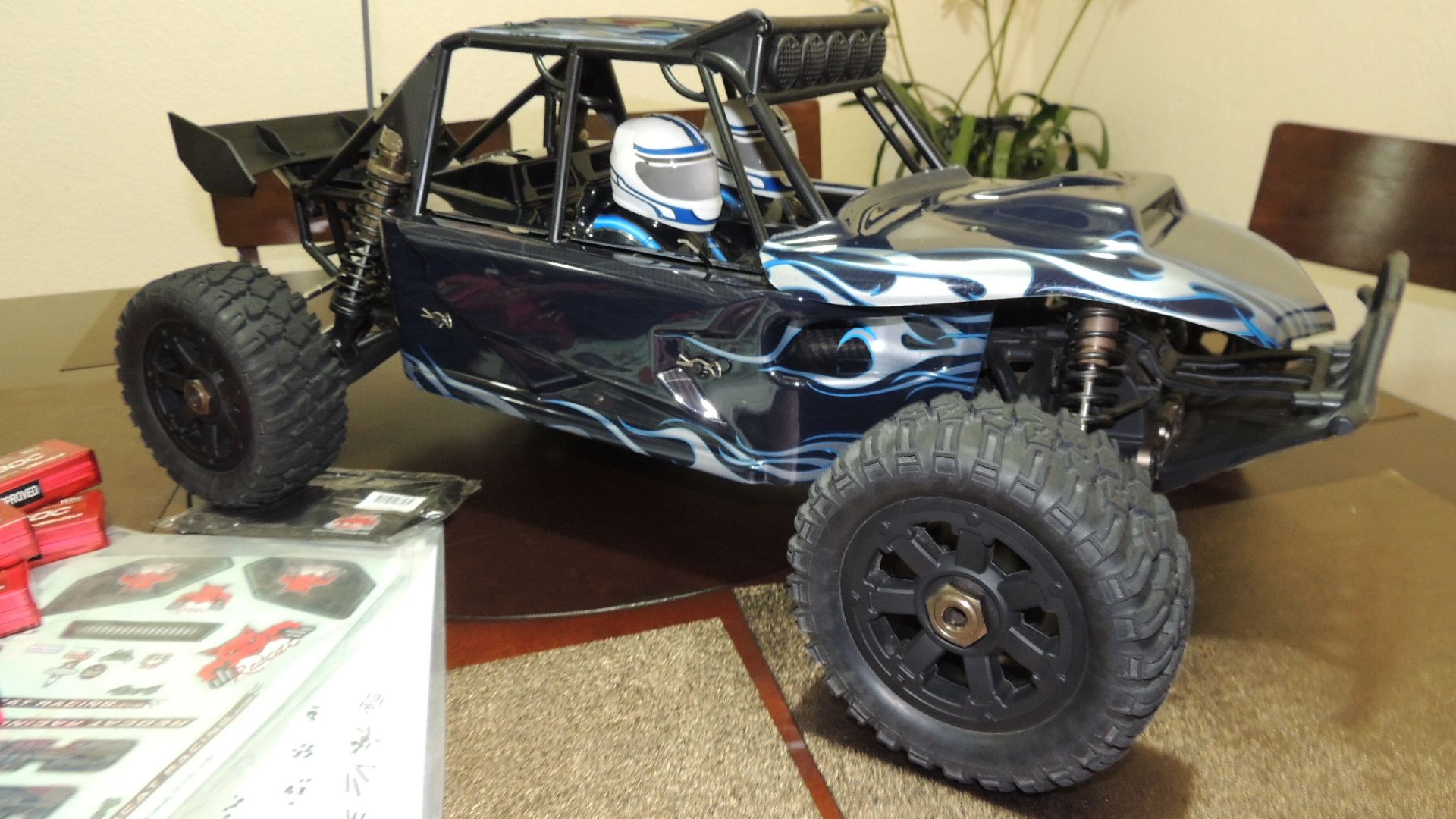 Coming in cheaper at just $700 is the gas-powered Redcat Racing Rampage Chimera, a less serious remote control car than the Hot Bodies Racing E817, but still far too expensive for a child's toy! While the choice is limited when it comes to buying a real car for that amount, there will be no shortage of bargains at your local second-hand lot.
If you would rather spend $700 on a remote control car, the Redcat Racing Rampage Chimera does boast a few impressive features, including a 30cc engine and 4-wheel drive, which makes it ideal for those who enjoy RC off-roading.
11
Kyosho Ultima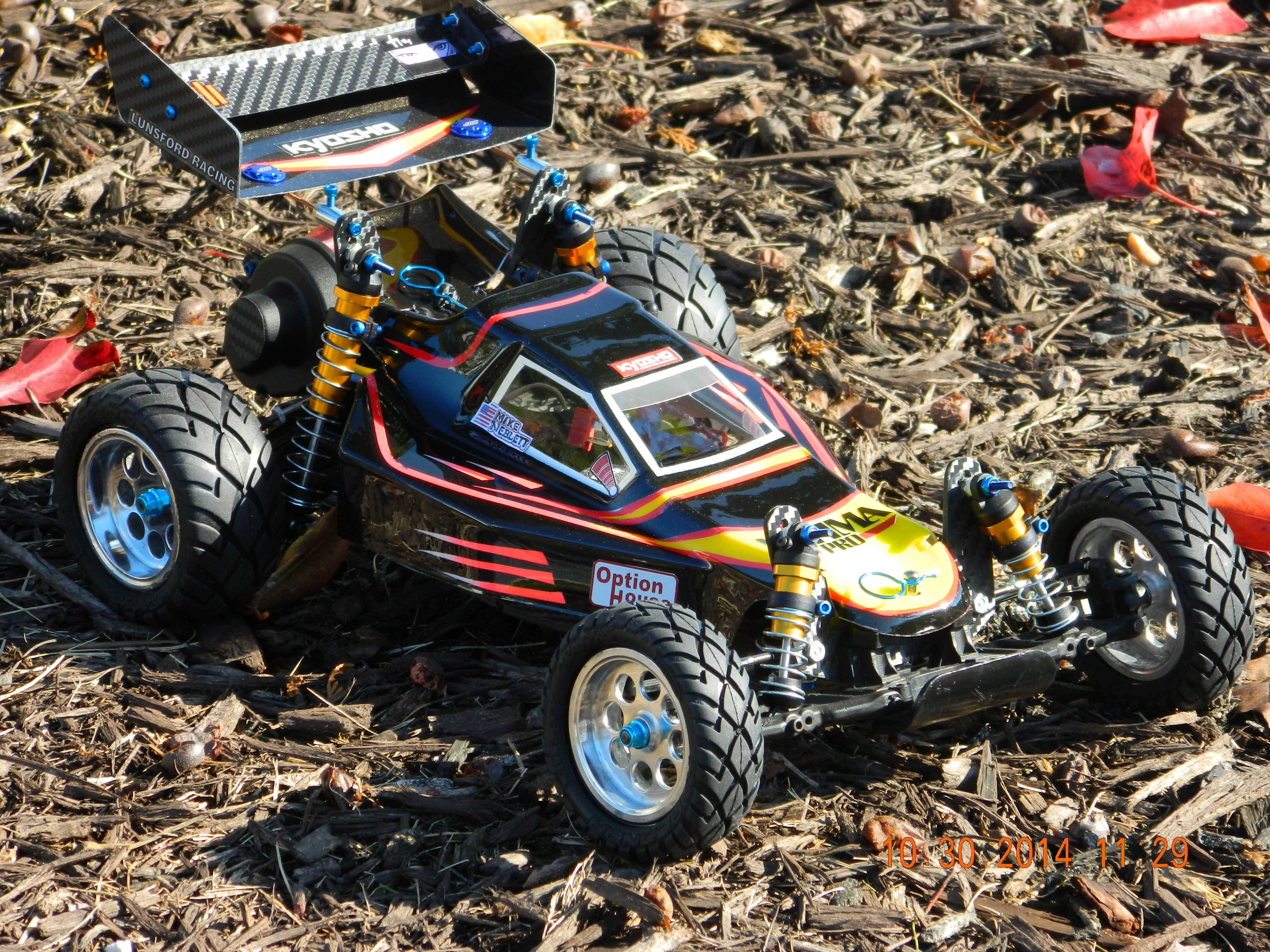 Just as there are iconic names in the world of motoring, so there are some companies who dominate the world of remote control cars. And one of the most famous names in this niche market is Kyosho, one of the oldest model car manufacturers in Japan, which now focuses on creating some of the best professional racers in the world, as well as expanding into the growing market for remote control helicopters and drones.
One of their popular RC buggies is the Kyosho Ultima, a title-winning electric car that retails for just under $700 which features some impressive engineering on the suspension and gears.
10
Mugen Seiki MRX6R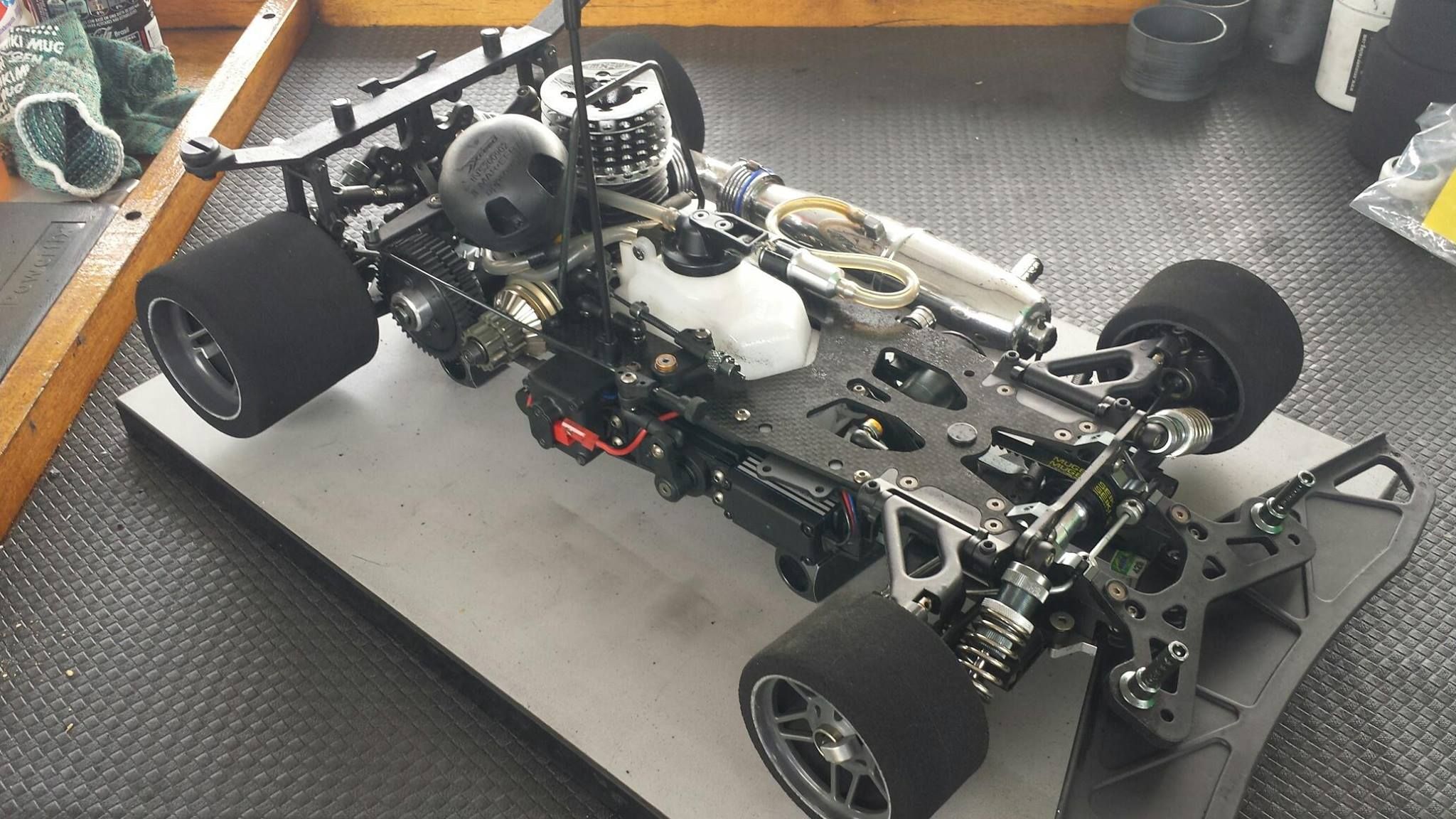 Kyosho is far from the only Japan-based company that makes some of the best, and therefore the most costly, remote control cars. Mugen Seiki is another firm which makes high-end remote control cars for international competition, and for enthusiastic amateurs.
The Mugen Seiki MRX6R kit car won the Japan national title and is powered by nitro, rather than the more conventional electric options which you find in most regular toy shops. Costing around $800 to buy, this is certainly no toy, and for the same price you could pick up a second-hand 2003 Toyota Corolla with less than 200,000 miles on the clock.
9
Kyosho Komatsu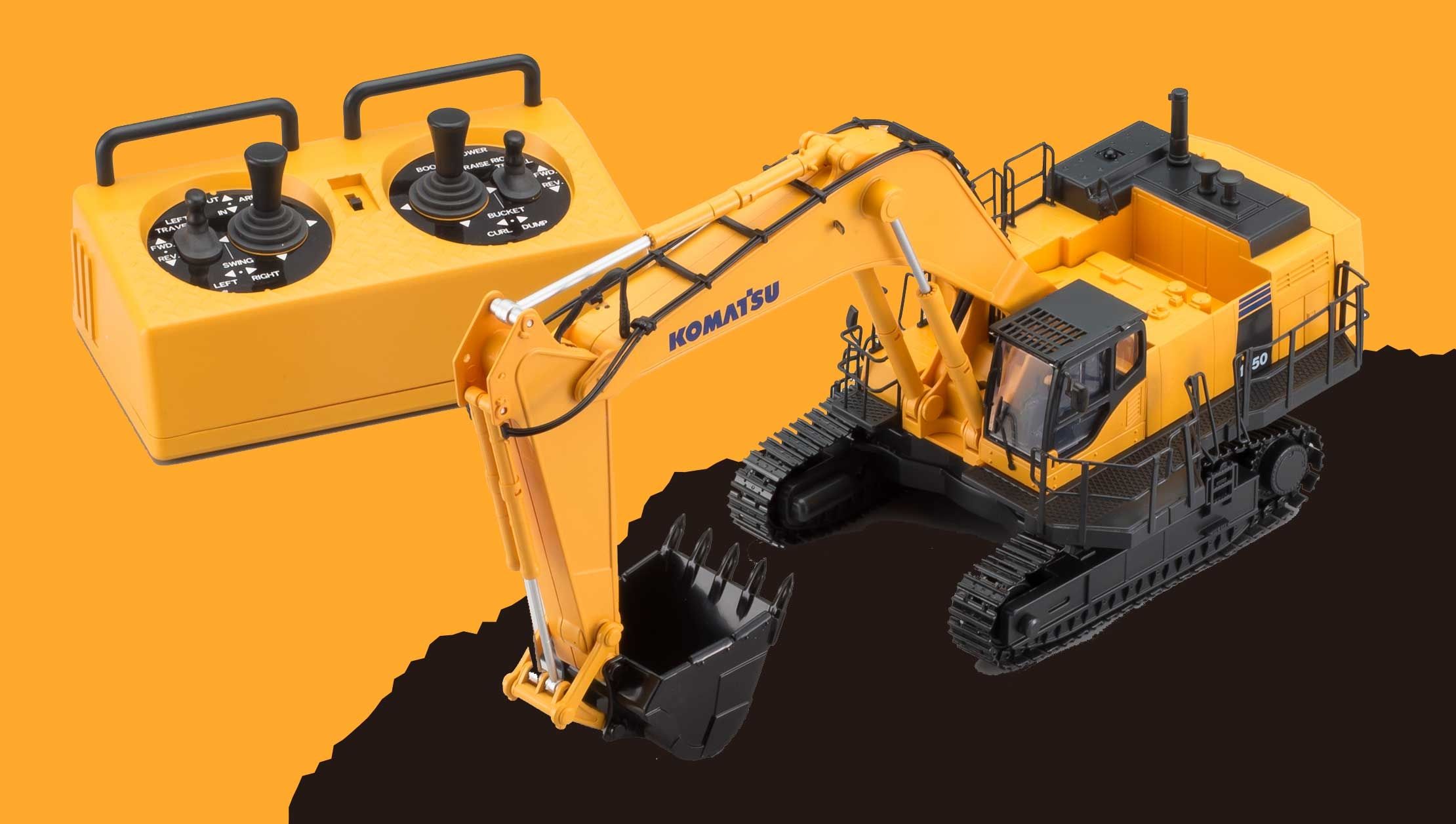 The most expensive remote control cars may generally be racing kits, which experts can tweak and modify to suit their own needs, but many companies are branching out into other areas, including RC helicopters and even drones. Kyosho has also built its own remote control version of the Komatsu digger, which is used for heavy construction and excavation work around the world.
Komatsu is also a Japan-based company, so a partnership between the two seems like a natural fit. The pocket-sized digger is 1/50th the size of the real thing and makes for an intriguing addition to any RC aficionado's collection.
8
Losi 8IGHT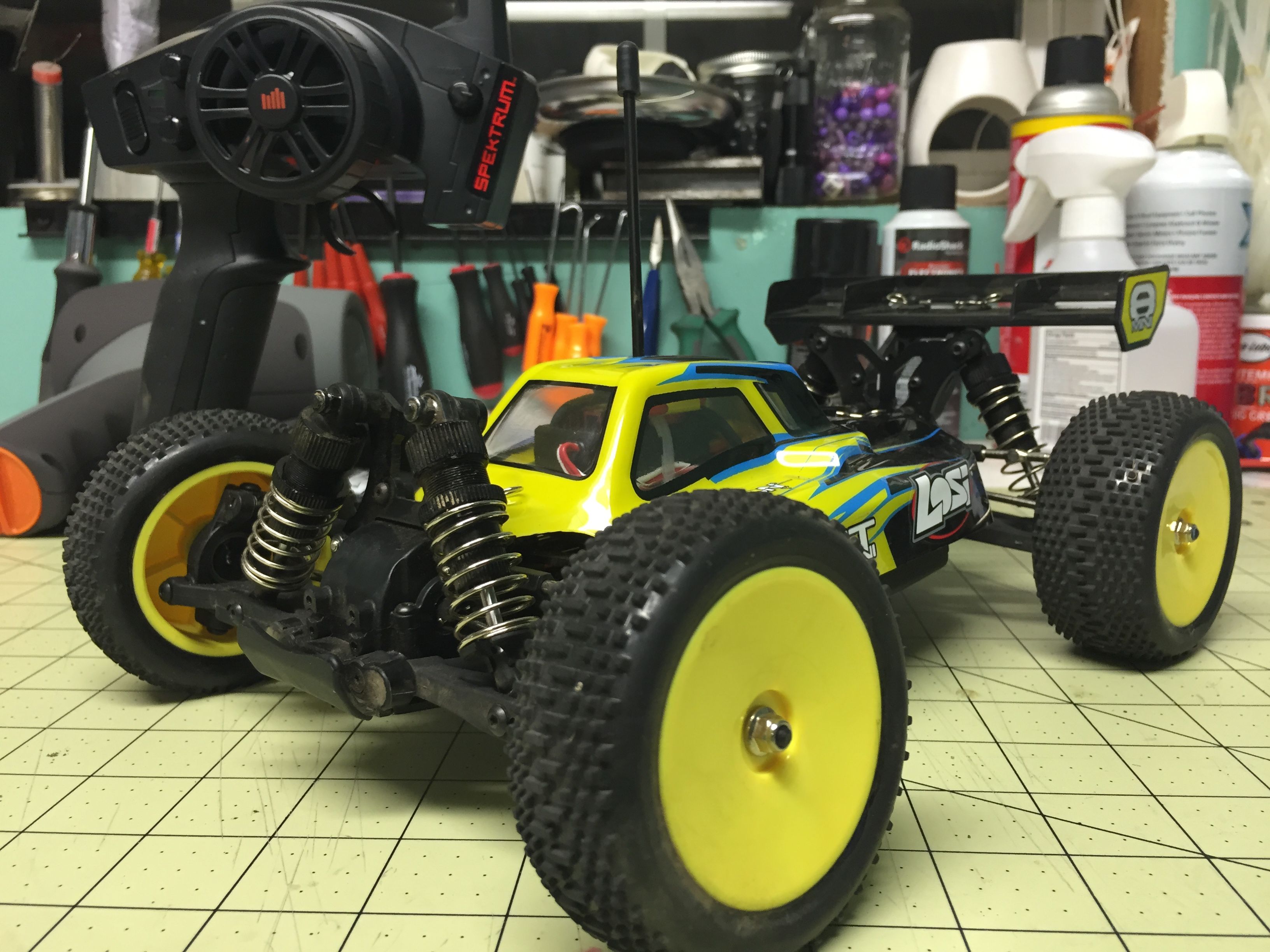 The Losi 8IGHT buggy is another champion remote control car, having won multiple titles at ROAR competitions over the years. ROAR stands for Remotely Operated Auto Racers and has been the official body for RC races and competitors in the US and Canada since 1967.
Such a reputation doesn't come cheap, as you might imagine, and the Losi 8IGHT will cost you just over $600, the same amount you might expect to pay for a 1997 Volkswagen Jetta, although there is also a smaller version the remote control car called the Losi 8IGHT Mini which is much cheaper at just $200.
7
Tamiya TG-10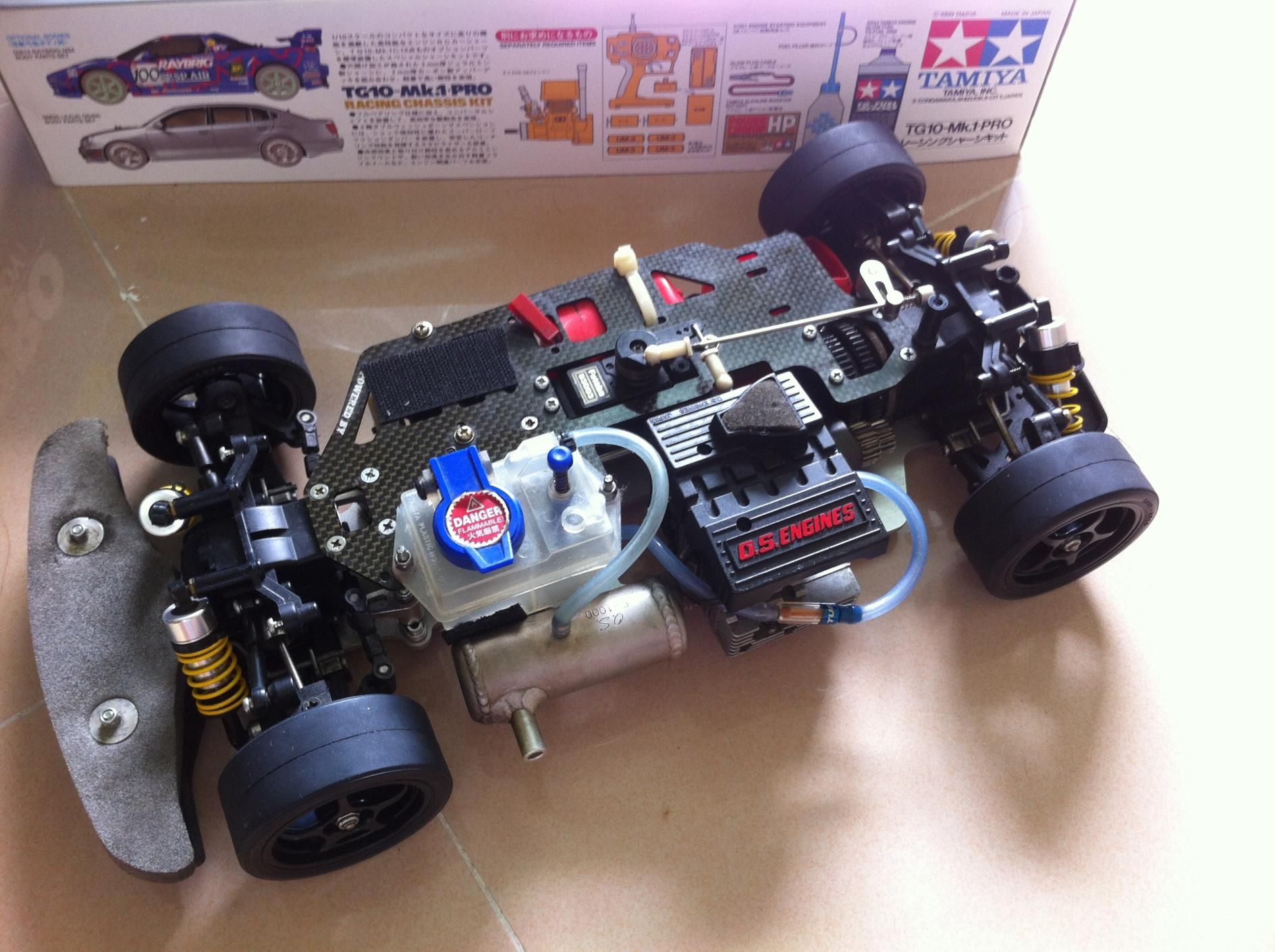 Kyosho might be one of the most dominant names in the manufacture and sale of remote control cars, but they do have their competitors, not least fellow company Tamiya, which has also won the world and national titles with their hi-tech pocket rockets.
The Tamiya TG-10 is a gas-powered remote control car, as evident by the tiny gas tank on the side of the chassis, and it will cost you at least $800 for just the base unit. RC enthusiasts can then buy different Tamiya touring car bodies, depending on their taste, or even customize the bodywork with their own names or favorite colors.
6
Kyosho Inferno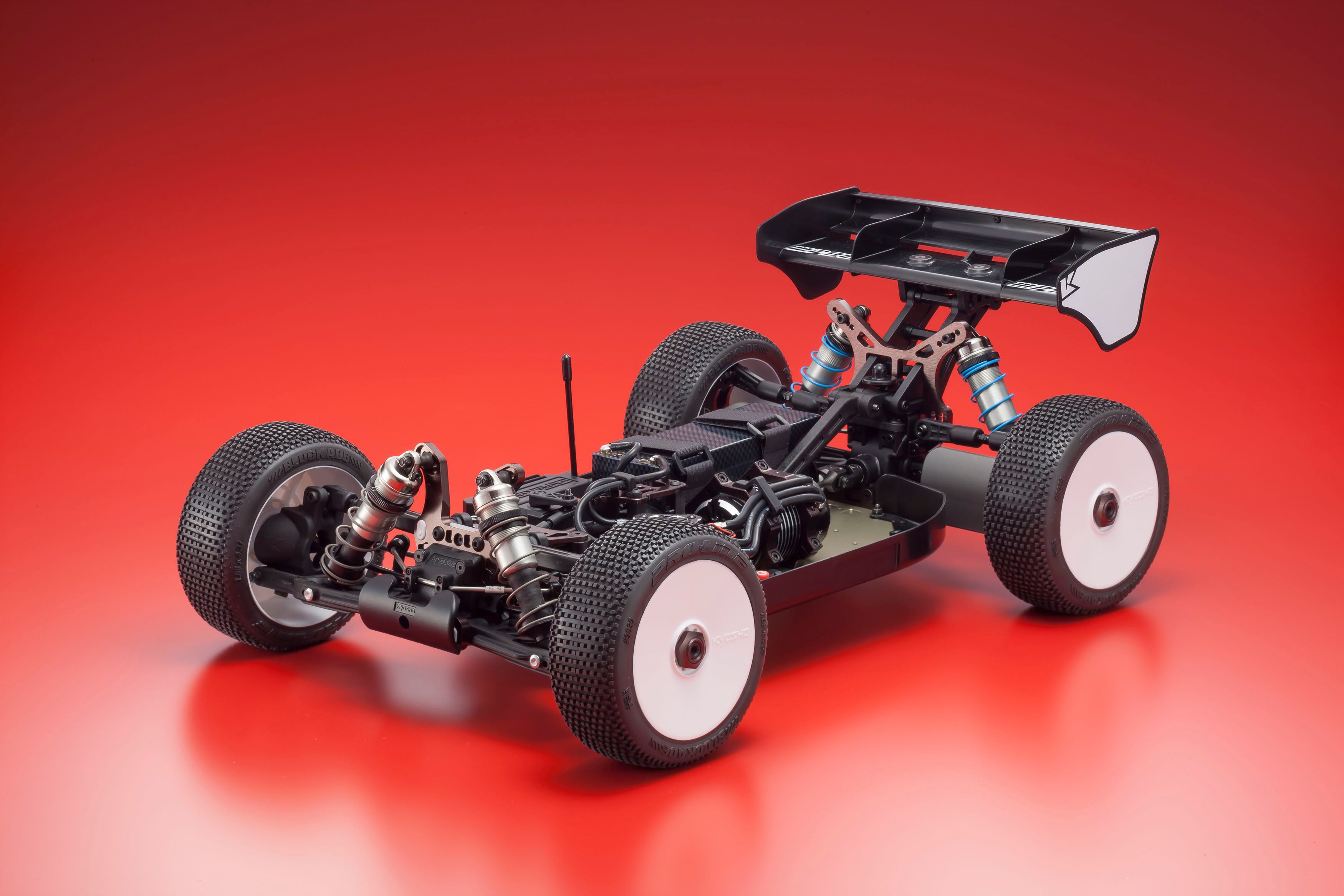 However, when talking about the best – and therefore the most expensive – remote control cars on the market, you always seem to end up back with Kyosho, and their high-end racing models! The Kyosho Inferno MP10 is one of the most successful RC cars of all time, having won eight IFMAR world championships; IFMAR standing for the International Federation of Model Auto Racing.
The Kyosho Inferno was even designed and engineered by Yuichi Kamai, who won the IFMAR off-road world title in 2000. This expertise doesn't come cheap, however, and this particular remote control car will set you back around $900.
5
Traxxas X-MAXX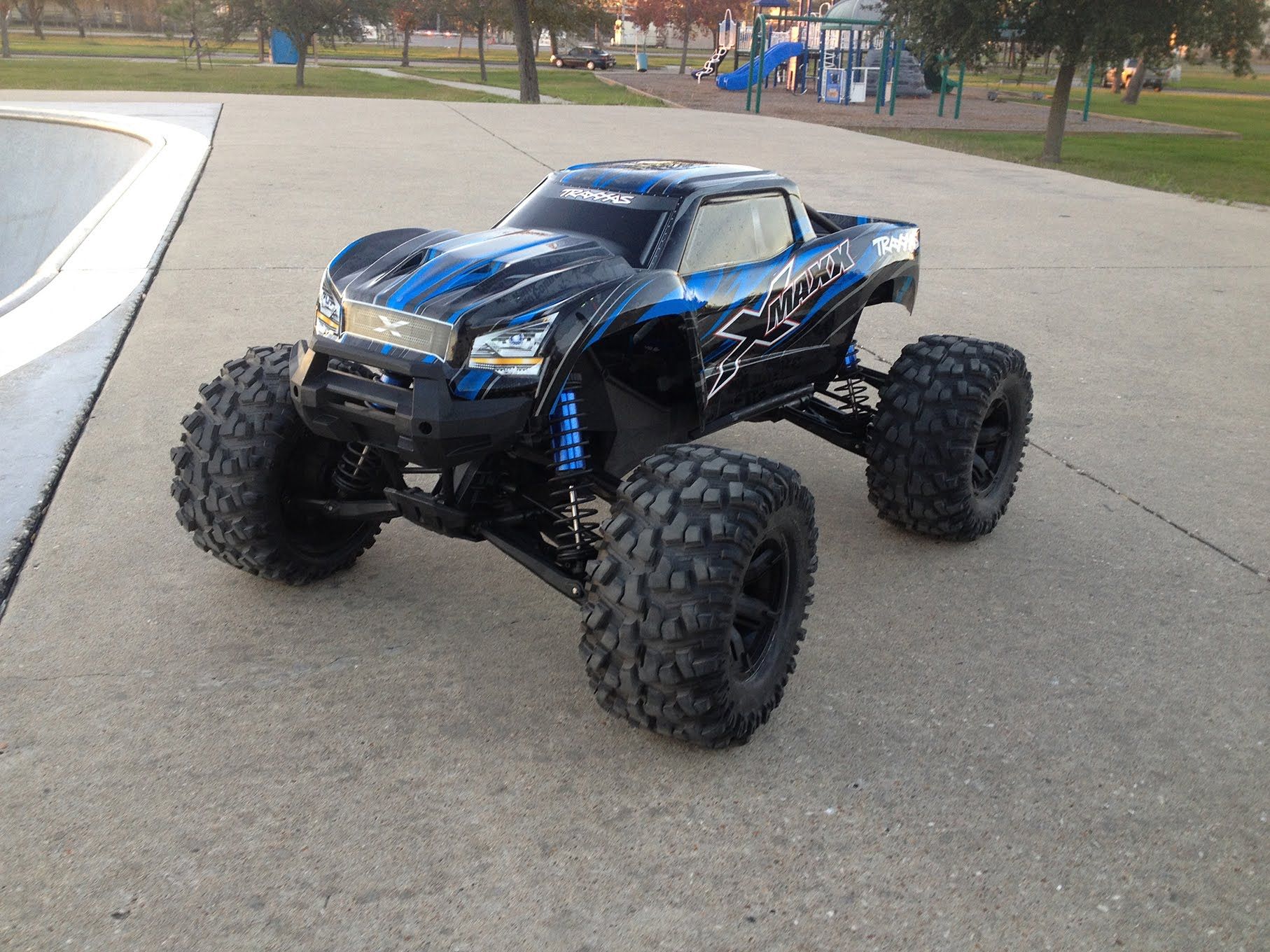 Japan-based companies may dominate the remote control car market, but there are some US brands which are challenging the status quo. Traxxas, as the name suggests, is a Texas-based manufacturer of high-end RC vehicles, who have put a US spin on the engineering and design of the cars that they sell to collectors and competitors.
The Traxxas X-MAXX is a tiny version of the good old-fashioned US monster truck, complete with over-size tires and an impressive suspension system. This nitro-powered rough and rugged RC car costs upwards of $500, depending on your specifications.
4
Yokomo BD8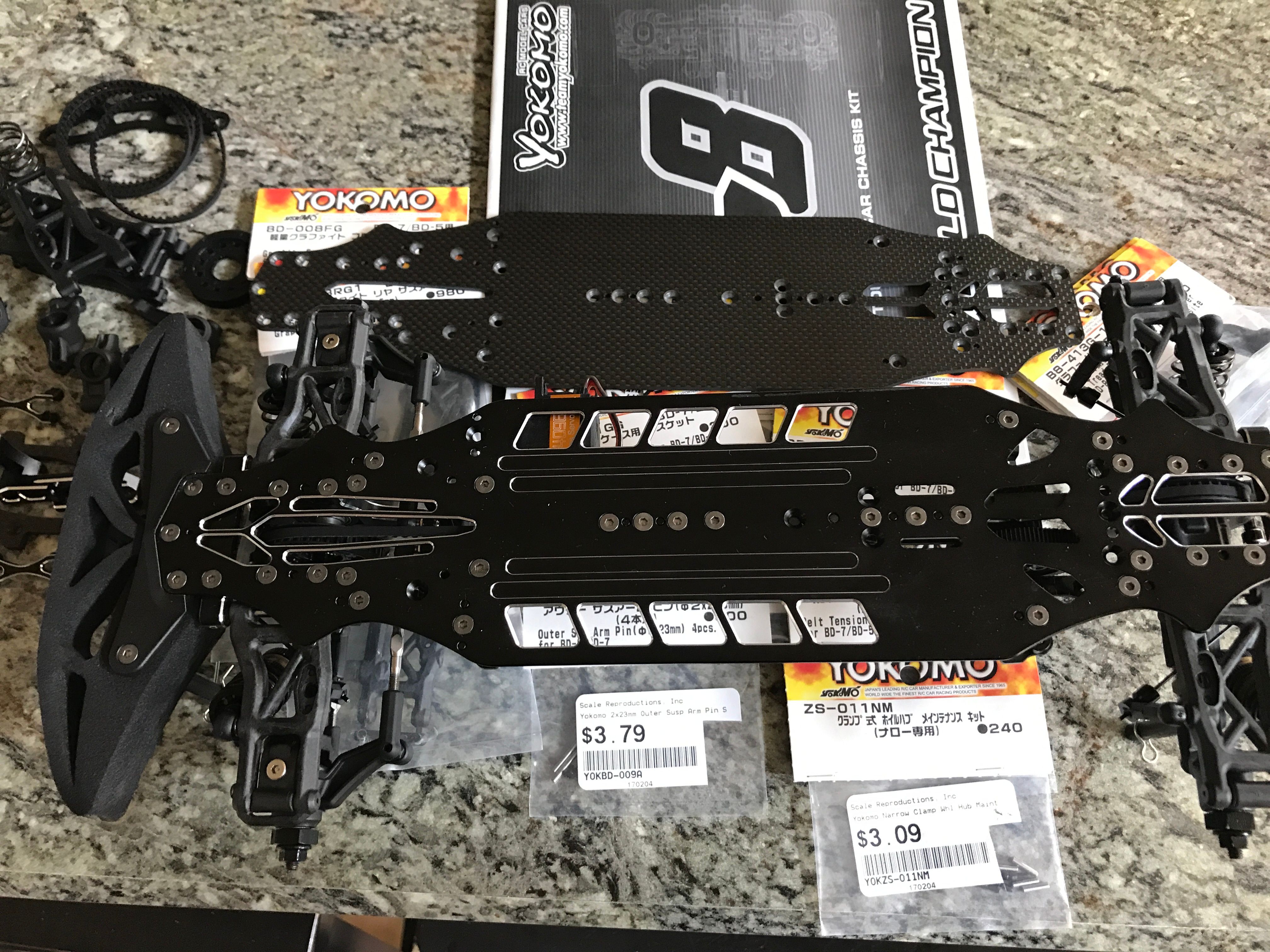 Back to Japan again for the next super-expensive remote control car, the Yokomo BD8. Yokomo has a long history and was the first company to start building remote control cars in Japan, and even invented the "Ready to Race" cars, which you can start to use as soon as you take them out of the box.
Before RTR cars, all RC vehicles involved some sort of assembly on the part of the owner. The Yokomo BD8 touring car kit, which includes the electric-powered chassis and a touring car body will cost at least $500 – the same price as a 2004 Ford Explorer SUV.
3
Kyosho Lazer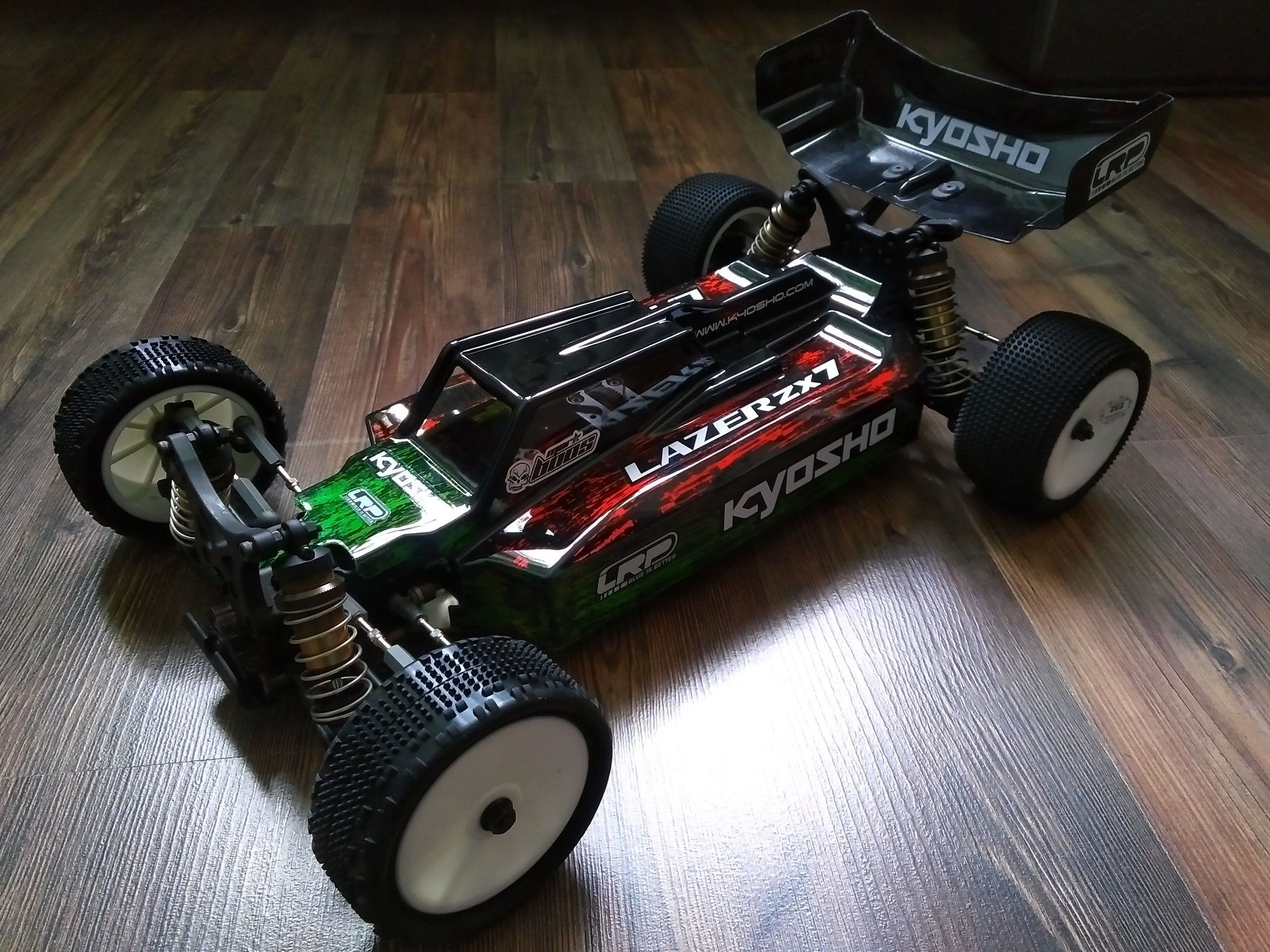 The Lazer is one of Kyosho's most successful and best-selling RC cars, and the current model, called the ZX7, only went on sale in November 2018, costing at least $600. The Lazer ZX7 is lighter than its predecessors and has improved handling and cornering, to take on rivals in the world of off-road remote control car racing.
Some serious engineering know-how goes into the creation of these small but perfectly-formed machines – and the people who design the component parts have to be able to do at such a small scale that many real car designers would struggle to match them!
2
Tamiya XB Hornet Black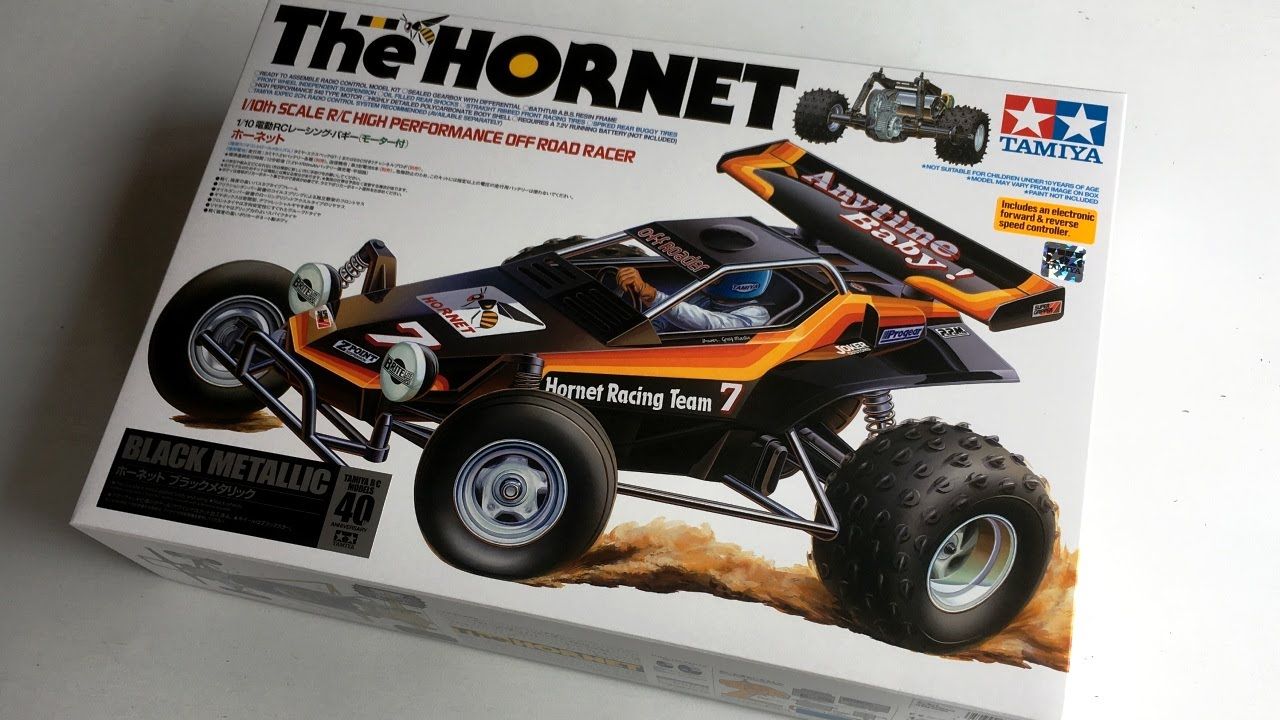 One of Tamiya's most popular remote control models is the Hornet buggy. It was first launched on the market in 1984, and though it has been through a few upgrades since, it still looks remarkably similar to the model that RC enthusiasts first got their hands on over 30 years ago.
While the regular Tamiya Hornet is not too expensive, costing around $120 for a new set, the company has produced a limited edition model called the Tamiya XB Hornet Black, which features an all-black bodywork as well as some technical improvements. Created to celebrate the 30th anniversary of the Hornet, this RC car will set you back around $1,500.
1
Traxxas XO-1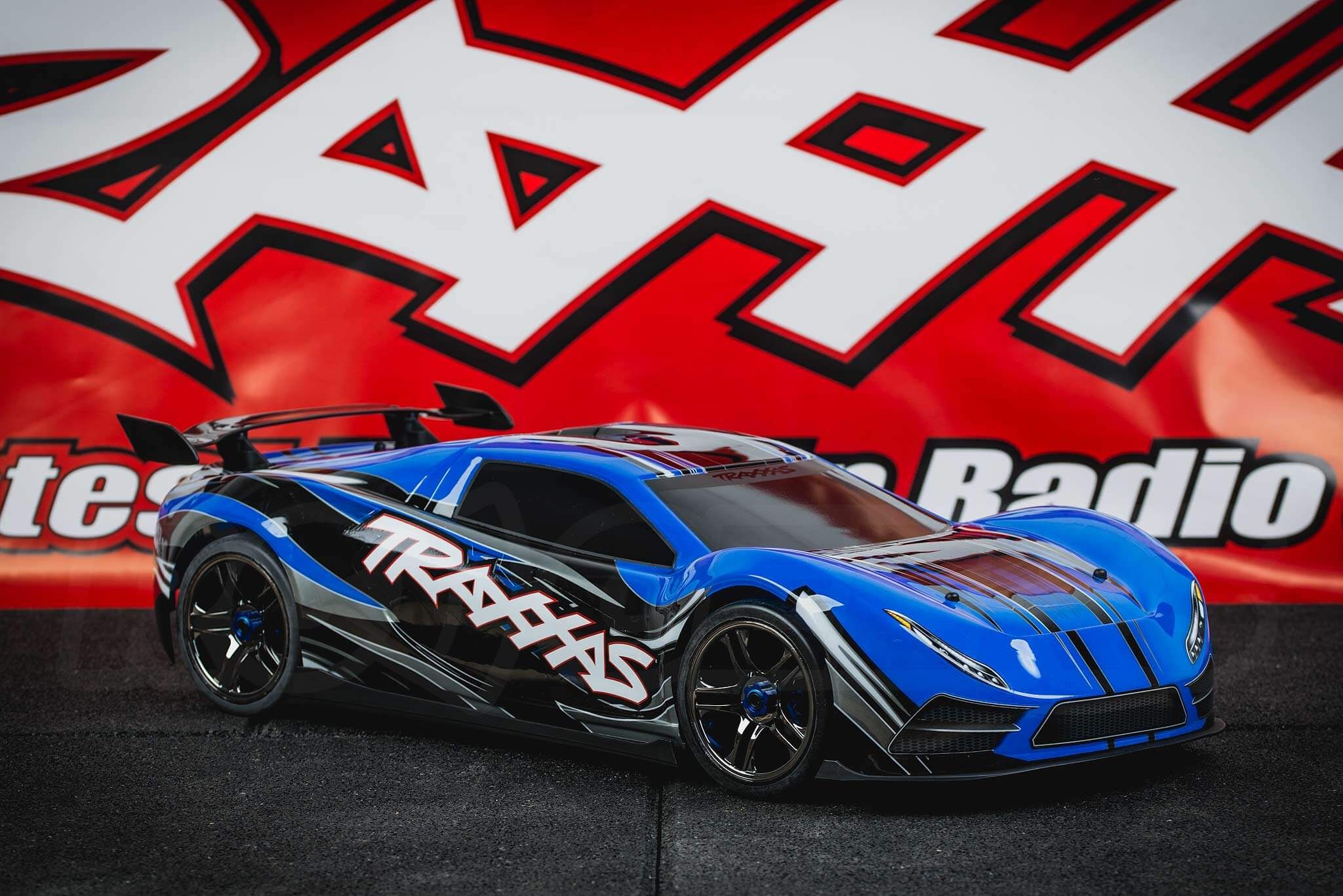 American firm Traxxas doesn't just make model monster trucks; they have also produced a model touring car called the Traxxas XO-1. Costing at least $700, this is one model car that is not for the faint-hearted – or those who aren't sure of themselves at the control! The Traxxas XO-1 is the fastest remote control car ever built, with a top speed of over 100mph! Not only that, but this pocket-sized dynamo can accelerate from 0 to 100mph in less than five seconds.
There are few production sports cars which can match that kind of performance, which makes the Traxxas XO-1 well worth the money in many RC fans' eyes.
Sources – HB Racing, Kyosho America, Traxxas, Red Cat Racing, Big Squid RC