Could there be more of these than the real thing? They're die-cast toy cars, and if you no longer have yours, for sure you had some. In this country yours were almost certainly Matchbox, Dinky or Corgi, and there's a non-stop trade in them. (By the 1980s American Hot Wheels had strangled the UK makes and they have their own collecting world, but that's beyond my period.) We've all heard of the precious rarity that sells for thousands, but what's in that box in your attic is unlikely to contain one of those gems. For most of us their value lies in transporting us back to the magical days when that Volkswagen camper and Ford Capri on the carpet weren't toys, they seemed the real thing. Rich in memories, they are likely to be intermittently exhumed and exclaimed over and then consigned to the dark once more.
"A Diamond T tow vehicle sold last year for £2750 – and I have one!"
Yet there are people who trade in these metal miniatures and while you're unlikely to get a great offer from a dealer you can make something on private sales. David Harper, often seen on BBC's Antiques Road Trip, has a YouTube video in which he reckons there is money to be made on Matchbox cars. But he counsels that the key is to buy in bulk and sell separately, and that profits won't be rapid. Having bought an assorted boxful, Harper reckons it could take a couple of years to realise the individual values. So if you can bear to part with them, your box of childhood favourites can net you a decent return online, but it will take patience.
You won't be surprised to hear me mention the phrase 'mint and boxed' – this is one field where patina confers no advantage. Perfection is everything for top values, but there are buyers for 'play-worn' examples too. The key is research; check each item's price online, take a dozen good photographs of each and write very detailed descriptions listing flaws. To help, there's seriously intense information on Nick Jones Moko Lesney Matchbox Toy Collecting (vintagebritishdiecasts.co.uk), while Toy Price Guide, DB Collectables and specialist toy auctioneers Vectis report recent sales which will give you a good idea of values. Or, says Harper, save yourself all that effort, book a slot at a car boot sale and have a day out.
Sometimes there is a date on a Matchbox base plate, but in general, older is more appealing though there are plenty of modern outliers. Among Matchboxes Harpers suggests that the smaller they are the earlier, and if it says Lesney instead of Matchbox then it will be 1950s. Made in England versions are worth more than the later overseas manufacture too.
If you are buying, perhaps to collect what you once had as a child, you'll find single 'play-worn' cars from £2 but cleaner examples with box will mean paying £20 and up. One caveat: as values have risen, restoration and replication have become worthwhile so check descriptions for the words 'replacement' or 'repaint'. The same goes for any box – the pack increases desirability so they are often copied.
While you're investigating you'll keep thinking, "I've got one of those and look what that sold for!" While compiling this piece I noticed a Diamond T tow vehicle had sold last year for £2750 – and I have one! Except theirs was a rare yellow colour trial with a perfect early box; mine is common or garden orange without pack. Value: trivial. Another Matchbox star would be a Mercedes 280SL in apple green. With only a handful made, one of these can hit thousands. I have an SL… in white.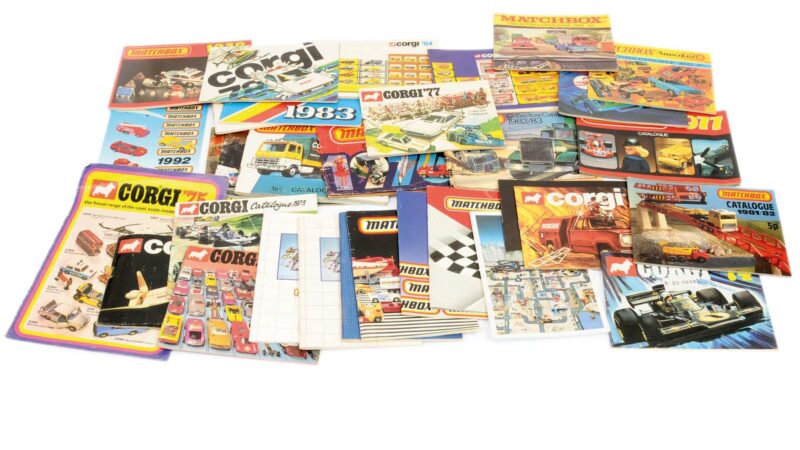 The larger (1:43-ish) Dinky range began in the 1930s but took off in the '50s, soon chased by Corgi from 1956 with innovative features – suspension, steering, opening panels, jewel or light-guide headlamps, even working wipers. (My two favourites were the 'steerables' – a Bentley Continental with automatic steering and the Austin Cambridge with a steering wheel on top – it taught me to parallel park.)
But the big success for both firms was merchandising, starting with The Saint's Volvo P1800 via the famous James Bond Aston on to Batman, Thunderbirds, The Avengers, Chitty Chitty Bang Bang, etc. Good examples in original boxes are a hot ticket, particularly with the little easily lost extras: missiles from the Corgi Bond Toyota 2000 GT, the detachable wheels of the Mini Marcos or the tiny plastic Thunderbird 4 that came supplied with Dinky's Thunderbird 2.
Dinky Toys: Collectors' Club gives values, while Ramsay's British Diecast catalogue is the bible, covering commercials, planes, ships and cars, including those I haven't mentioned – Husky, Budgie, and the later Matchbox Superfast and Corgi Rockets lines.
Collectors are obsessive about variations in colour, wheels and box, right down to axle thickness, so whether buying or selling you need to do research. With so much detail now recorded it's likely that the oddities will continue to soar above the regulars.
Now I'm going to open up my own box of treasures and see if my Chevrolet Impala has the 20-tread silver tyres. These details get a hold of you.
---
Fill 'er up, please
Even tiny cars have to fill up so Matchbox offered this garage with access ramp to an upper floor. This one is in good condition with box, pumps and Esso sign.
Sold Vectis, £90
---
Just room for one inside
King Size was Matchbox's large-scale range. This racing car transporter with opening door/ramp and clear roof sold over estimate, helped by its display box.
Sold Vectis, £40
---
When I hit the dashboard…
Corgi used its rooftop steering system on several cars but the driving school Austin was the biggest seller. This one is near mint with an excellent box.
For sale Ebay, £125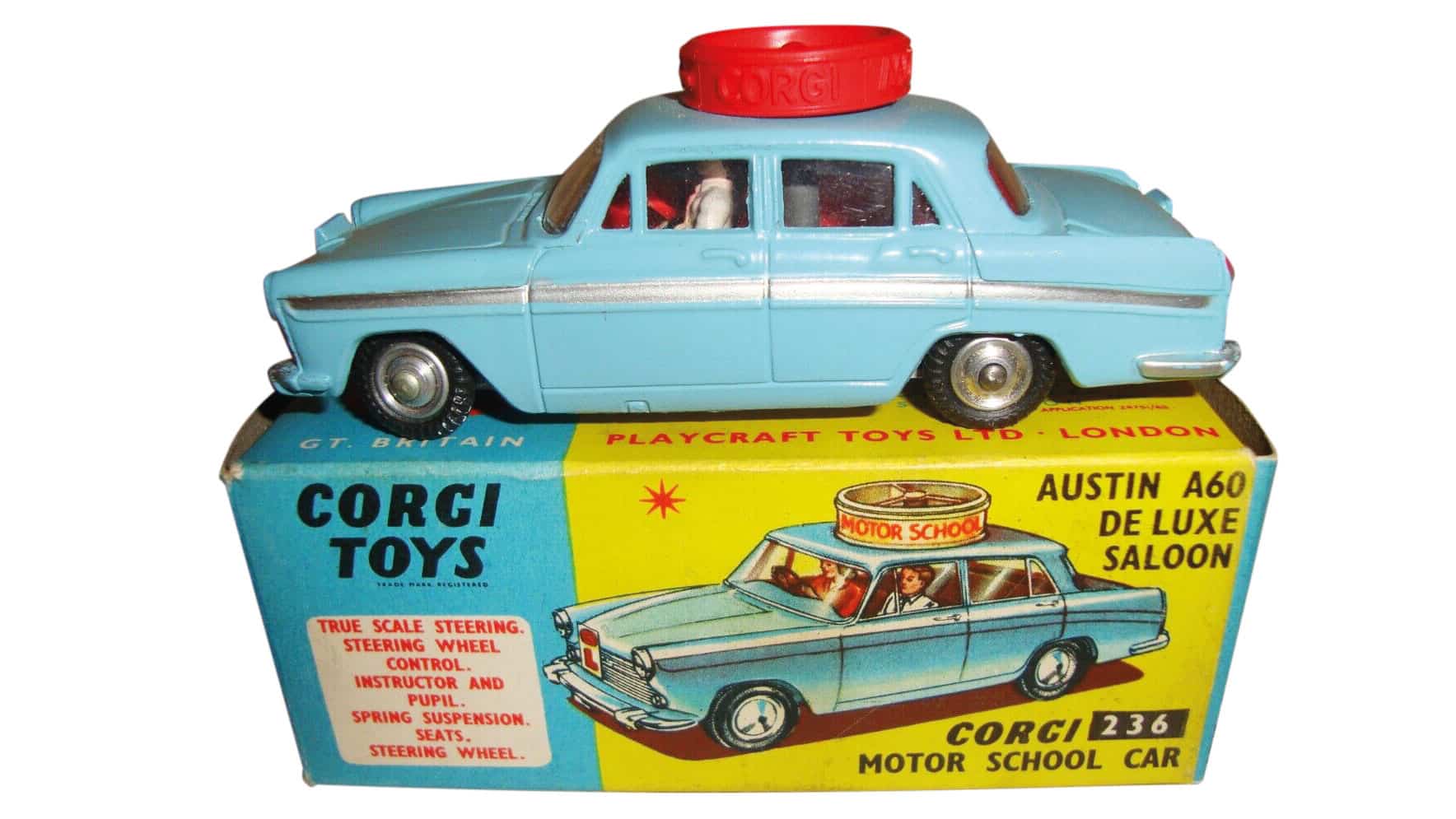 ---
Moss or Brooks?
Either this went to an obsessively careful child or it was secretly bought by Dad for investment 60 years ago. Virtually mint Vanwall with original wheels, driver and box.
For sale Ebay, £139.95