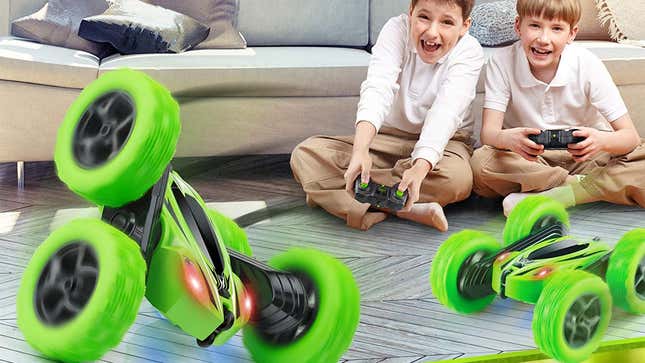 Got a kid's birthday coming up? Perhaps they may be interested in playing with one of the best RC cars they can get their hands on. This 360° rotating stunt RC car has four-wheel drive and can flip its wheels to always keep it moving. The wheels are an anti-crash rubber allowing it to adapt to different terrains or even just keep your furniture safe if it gets bumped in your living room. The controller uses a 2.4GHz high-speed frequency to control the car from up to 40m away. You can also choose between five different colors. I'm partial to the green myself.
Remote Control Car Stunt Toy | $23 | Amazon
The remote control car normally goes for $50 but right now it's down to just $23 over at Amazon. Go make some kid happy—maybe it's your inner child.
…
Read More