Hot Wheels: Rift Rally brings your Hot Wheels collection to life.
Mixed reality experiences are becoming more popular and accessible. It is an exciting time where fandom, collecting, and technology are coming together in ways never before possible. Velan Studios and Mattel have joined forces to bring one of those experiences to life with our beloved Hot Wheels collection with Hot Wheels: Rift Rally. With this mixed reality experience, players/collectors are able to bring just about their entire Hot Wheels car collection to life in the real world through the aptly named "Chameleon" remote-controlled car.
Players choose their car and the Chameleon adapts its properties stats and even its look via augmented reality.
There are 3 key components to the experience. The car, the Chameleon, the track, and the actual game itself, Hot Wheels: Rift Rally. The way I did it, is I set up my track, via the pylons provided, then loaded up the game, connected the Chameleon, then loaded up a car, and drove through the pylons to program the track into the game. Now For all levels and game modes, the track is set. So all levels and game modes will be programmed to that track and setup until you decide you want to change it up. It sounds complicated, but the setup guide is very intuitive and after the first attempt it becomes second nature.
Hot Wheels: Rift Rally's Chameleon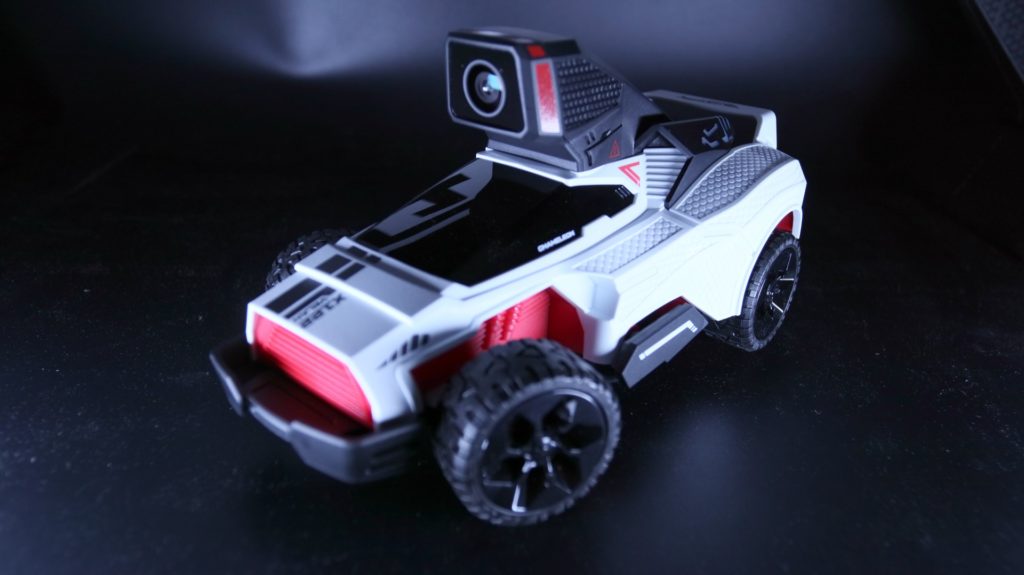 I've had a few remote control cars in my day. The Tantrum and Sidewinder are particular favorites, something about a car that can't be flipped over. But the Chameleon outclasses those cars in every way. It's faster, the battery lasts way longer, and it is far more intuitive to operate. It's great when you have a turbo button at actually makes the car go
…
Read More